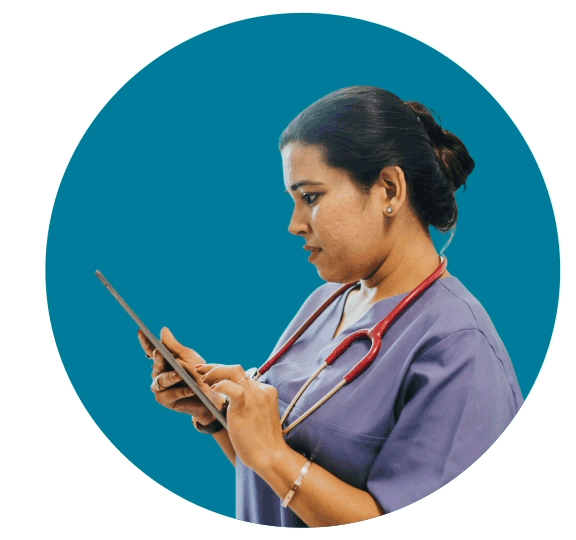 The first stop for innovative caregivers
Have a great idea to improve healthcare?
You're in the right place. 
UH Ventures is the hub for all UH staff members who want to innovate and share ideas. As the innovation and commercialization arm of University Hospitals, we are here to support you. If you already have an idea, you can submit it at any time or wait for a Call for Ideas! If you want to learn more about the process or commercialization, we have resources and events to start your engagement.
If you are ready to submit an idea to UH Ventures,
go to Submissions to start the process.
If you aren't sure where to start or would like advice, send the UH Ventures team an email and we can direct you to the right team member for your question.
Top 3 Things to Know

We meet you where you are on your innovation journey

You can interact with UH Ventures in a variety of ways. If you see an opportunity in your in your work or know of a solution, we can help navigate sourcing solutions. We may also be able to tap into your expertise as we evaluate solutions. If you have a great idea for how to improve care, we can help you develop your idea. If you just want to learn about innovation and commercialization at this time, we have a variety of resources (podcasts, casual discussions, and events) that you can join. Regardless of how you want to partner with us, UH Ventures is ready to support your work.

UH Ventures may support your idea in multiple ways

UH Ventures has a full team to assess your ideas. If we believe we can support its development, we will help guide you with suggested next steps and connections (prototyping shops, patent experts, potential company partners). If we feel your idea needs further refinement before moving forward, we may connect you with other experts or leaders within University Hospitals.

UH Ventures has a growing list of programs that can provide funding, dedicated coaching, or acceleration to the most promising submissions. Funding through these mechanisms is awarded through Call for Ideas. When submitting an idea, University Hospitals employees do not need to determine which fund applies to their idea—the UH Ventures team will assess which program is most appropriate when evaluating submissions.

UH Ventures helps you protect your idea

When you submit your idea to UH Ventures, you are not handing over ownership or giving up rights to future profits. We are here to support inventors and accelerate your idea development, but you remain fully engaged through that process. Additionally, UH Ventures helps you protect your intellectual property. All University Hospitals employees are entitled to revenue when intellectual property is commercialized (see University Hospitals Policy GM-21).